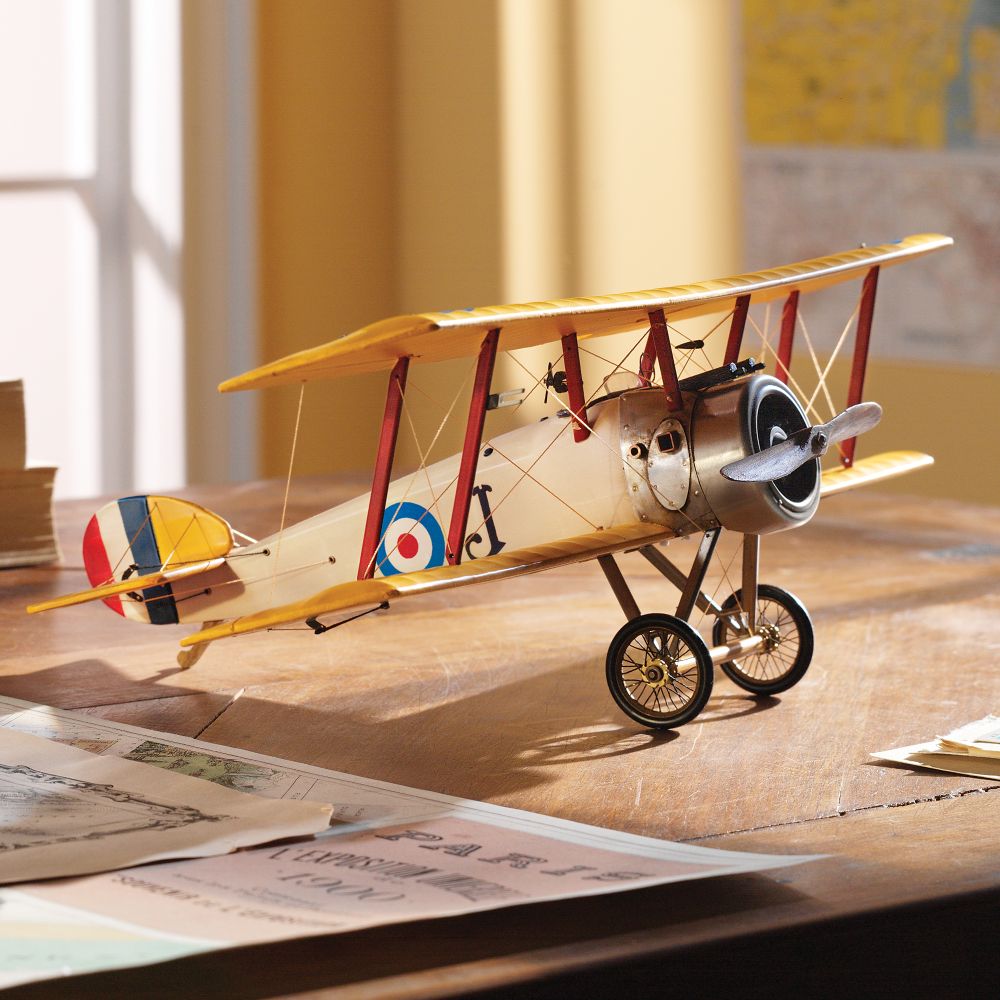 Handmade with silk canvas over a wooden frame, this model captures a piece of military history and celebrates the fighter plane that eventually brought down Germany's most feared pilot, the Red Baron. There are only seven original Sopwith Camels still in existence, on display at aviation museums in such diverse places as Little Rock, Arkansas, and Krakow, Poland.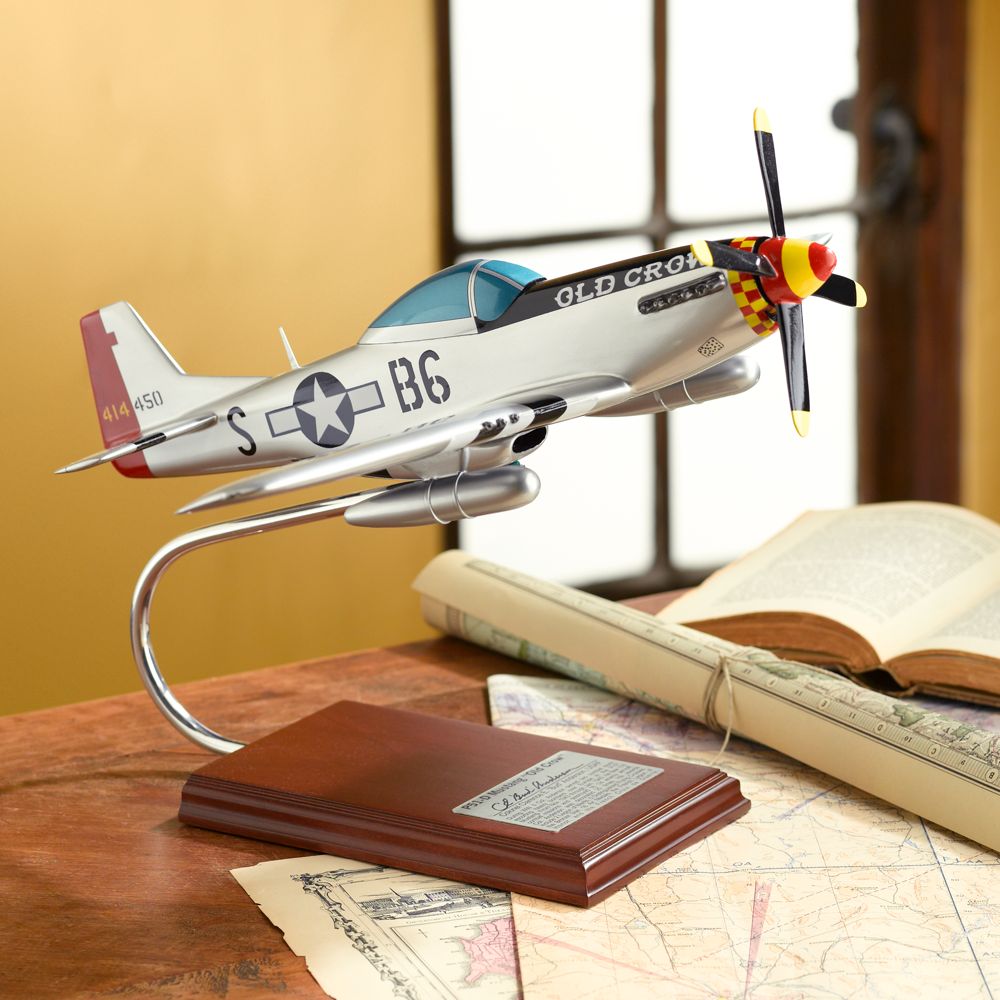 Signed Old Crow Model Plane
This Old Crow P-51D scale model is personally signed and numbered by one of America's greatest WWII pilots, Col. Bud Anderson.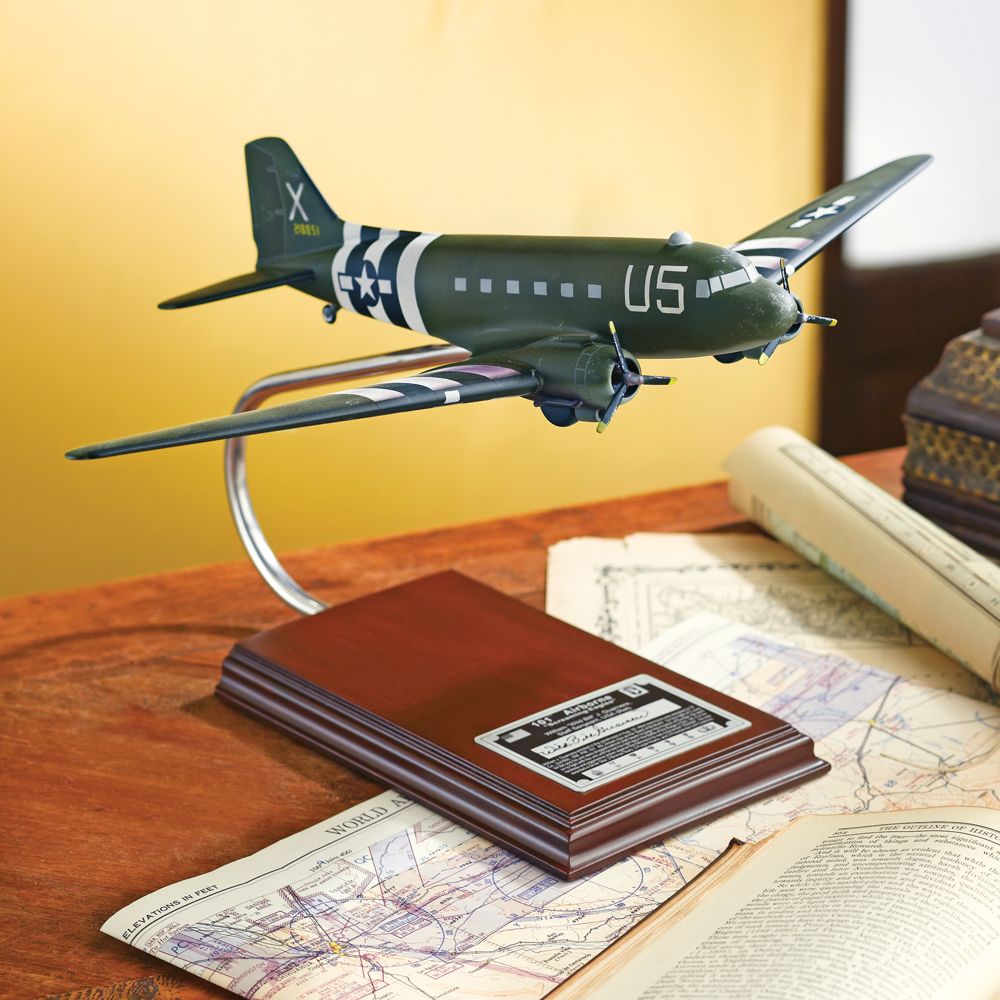 Signed C-47 Band of Brothers Plane
This 1/62 scale model plane is the same kind these paratroopers leaped from behind enemy lines at Utah Beach on D-Day, June 6, 1944.
Pennsylvania Flyer Train Set
Based on the legendary locomotive freight trains that ran from the 1930s through the '60s, the Pennsylvania Flyer takes engineers of all ages on a trip through history. Accurate details, a die-cast locomotive, a working headlamp, real puffing smoke, and authentic whistle sounds add to the excitement as it chugs along in forward or reverse. Twelve pieces of easy-snap 0-36–gauge FasTrack® create a 40" x 60" oval and other configurations. Set includes 0-8-0 locomotive and tender, boxcar, illuminated searchlight car with adjustable searchlight, red caboose, billboard, telephone poles, transformer/controller, and smoke fluid.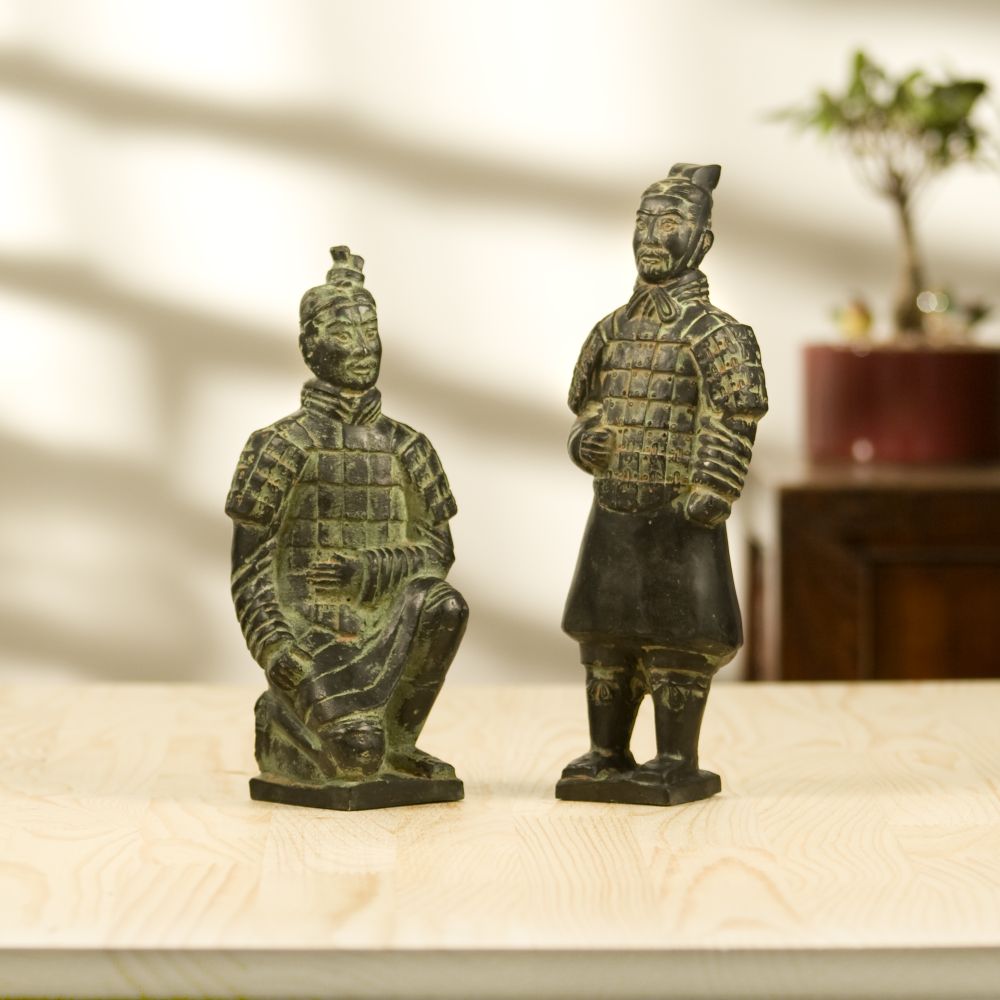 Bronze Terra Cotta Warriors
Twenty-five years ago, farmers in China's north-central Shannxi Province made an extraordinary discovery. While drilling for a well, they inadvertently unearthed more than 7,000 unique terra cotta figures from the 3rd century B.C. This massive army—warriors, chariots, horses, officials, acrobats, strongmen, and musicians—was part of the extensive necropolis of emperor Qin Shihuangdi. Only a fraction of the site has ever been excavated.
These cast-bronze warriors are reproductions of actual statues unearthed at the site. Handmade by artisans in a small workshop, they capture the individual detail of the originals in a handsome piece of artwork.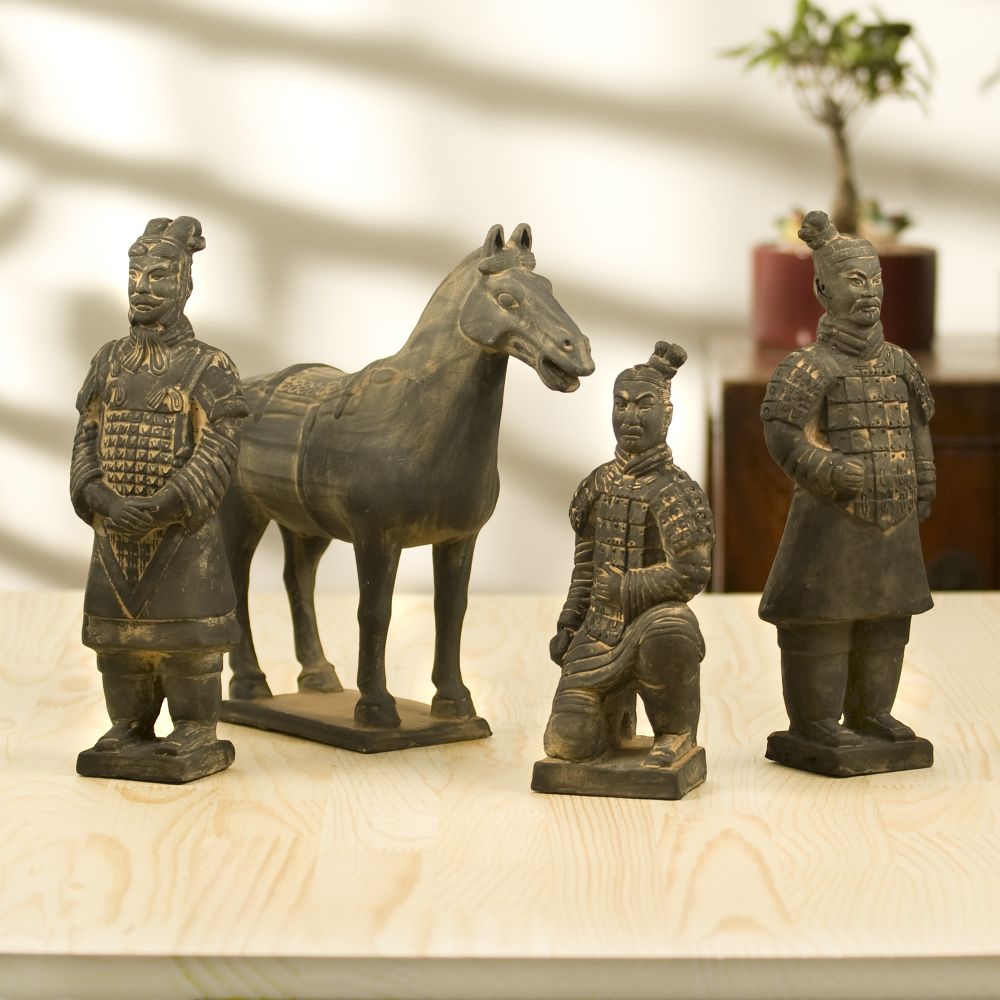 In 1974, farmers in the north-central Shaanxi Province discovered the vast burial chamber of 3rd century Chinese Emperor Qin Shihuangdi. It contained more than 7,000 life-size terra cotta warriors, an incredible feat of craftsmanship and one of the most remarkable archaeological discoveries of the past 100 years.
These tabletop figures are accurate miniature replicas of a general, soldier, archer, and horse excavated at the site. Made in China from hand-carved molds, their rustic finish evokes the centuries-old appearance of the army that remains amassed at the burial site.
fashioninn4us.blogspot.com